Humans go to doctors and dogs go to veterinarians.  I sat in the waiting room eagerly expecting them to call my name.
While waiting, I watched all the other animals such as cats of all colors, dogs of all sizes, and even some playful ferrets.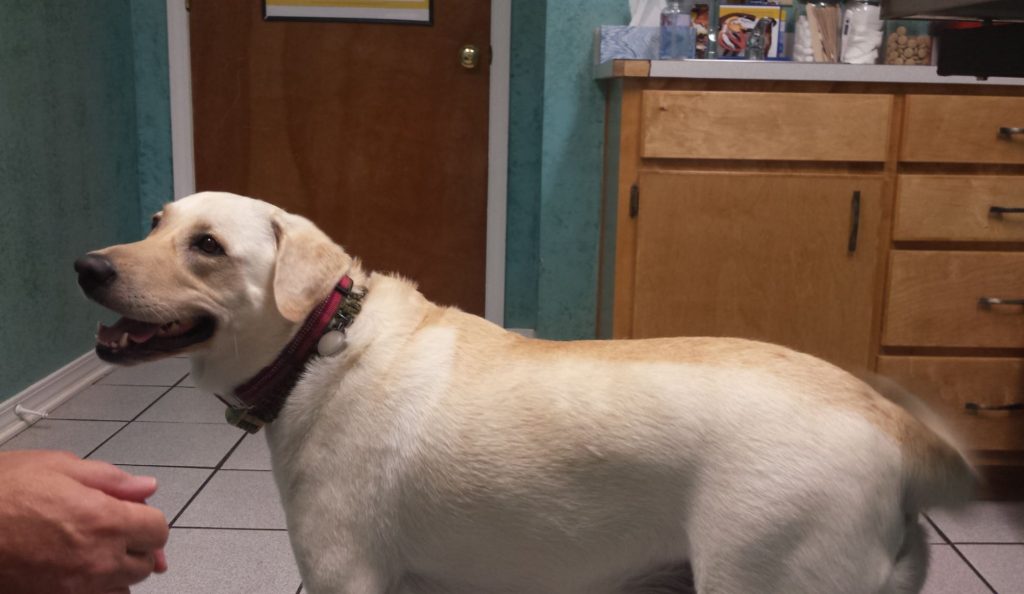 My human dad went with me and told me to be courageous.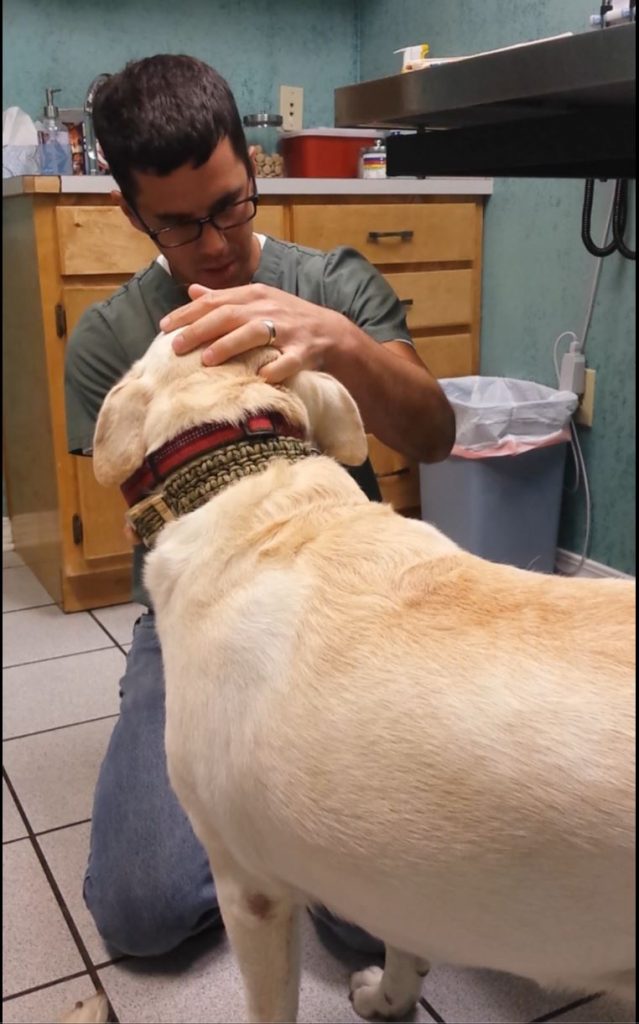 After Dr. Schreiber examined me, I got a treat. I love going to the vet!